Mentoring
You've likely experienced times when you feel you don't have much energy and might say "I'm running on fumes," or "I'm drained" to describe the feeling of being tired. It's common that when your energy is low and you feel drained, it can be difficult to think clearly, perform tasks well and bounce back, all of which are good indications that your resilience is low.
So, what exactly is resilience and how can you have more of it?
HeartMath's definition: Resilience is the capacity to prepare for, recover from and adapt in the face of stress, challenge or adversity.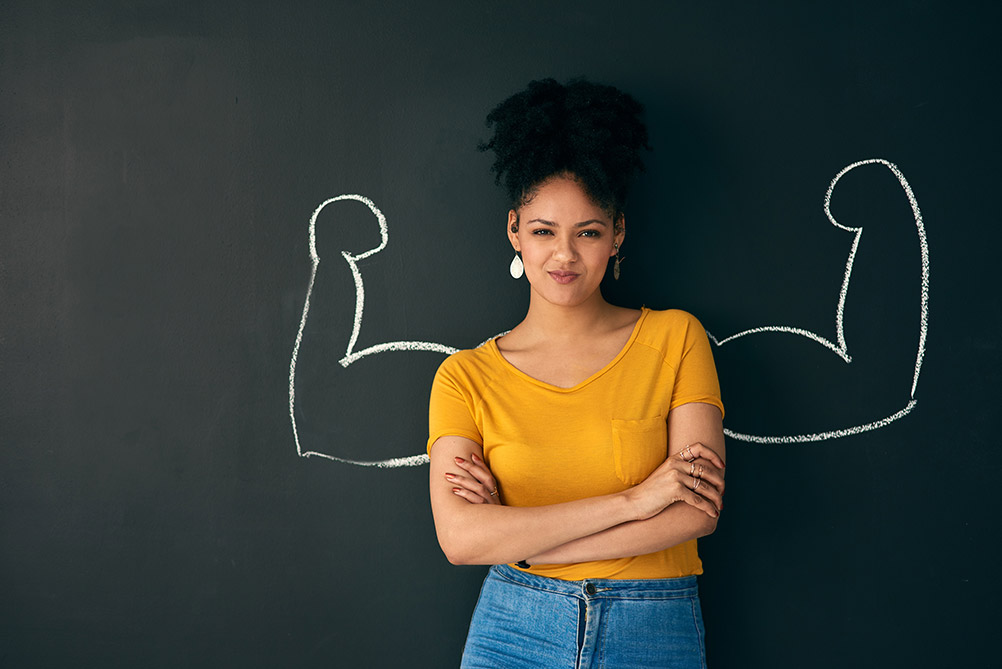 You can think of resilience capacity as the amount of energy you have stored in your inner battery. It's how much energy you have to draw upon to handle your daily challenges and tasks. Resilience is the energy you have available to use not only physically, but also mentally and emotionally. When you have a fully charged inner battery, or a high level of resilience, you have greater capacity to remain calm, think clearly and be in control of your emotions so you don't overreact. With practice of simple, evidence-based techniques, eyes wide open, on-the-go, you can more effectively handle adversity rather than become stressed, which further drains your energy reserves.
One-on-one mentoring can be a very effective way to quickly incorporate resilience building skills into your daily routine, and experience benefits specific to your personal goals. An average of four to eight 60-minute sessions are recommended. You will also have an opportunity to complete a personal Stress and Well Being Assessment before your first and after your last sessions, which we will use to better identify opportunity for application of the techniques, and is a way to track the positive and measurable impact in the quality of your day to day life.
Please call me at 727-479-2731 or email me at [email protected] to schedule a complimentary introductory call, at which time we we can get to know a little bit about one another, and I can answer questions you may have.
Simple, evidence-based techniques empower you to prepare for, recover from and adapt in the face of stress, challenge and adversity. Practicing resilience techniques, eyes wide open, on-the-go, can give you greater capacity to remain calm, think clearly and be in control of your emotions so you don't overreact.
I am certified in trauma-sensitive care. If you have suffered trauma, please see the Trauma-Sensitive Care tab for further information on how building personal resilience can benefit you.
---
WHAT PEOPLE ARE SAYING
Handling stressful situations calmly was becoming a challenge for me. I found myself feeling angry and sometimes scared in situations I felt I could not control. I was excited to revisit HeartMath® techniques, with personal mentoring, to gain more control over my reactions to stressful situations. Working with Meg I learned to be more aware of how I felt when stressed and to practices Heart Focused Breathing® throughout the day. Learning to open my heart was amazing! Meg was a good listener and was able to communicate effectively, giving me great examples for application. I would definitely recommend Meg to people who need more effective responses to stress, overwhelm and adversity.
— Sharon Peress, CEO Coca Fertility, 2021
'I would ABSOLUTELY recommend Meg Hogan and HeartMath® Resilience Advantage™ training to others. Meg is a very effective trainer and an OUTSTANDING Coach! She presents information in a professional manner and is very knowledgeable of HeartMath. She stimulates thinking, provides strategies that encourage hope, and a safe space allowing for genuine conversation and healing. The coaching sessions after training were the best experience for me. I definitely felt understood, appreciated and empowered, and honestly reaped benefits of practicing the skills she taught.
I'm confident I'll continue to use the techniques I learned. I could have read about it and learned some of the techniques, but Meg was the best thing about the training.'
— Dawna Sarmiento, Community Facilitator, Juvenile Welfare Board of Pinellas County
My biggest perceived challenge before learning about coherence and building resilience was wrapping my mind around the information being presented. During the initial introduction, I was nervous when I realized I was unfamiliar with a lot of what Meg was discussing and I wasn't sure what to expect through the training and coaching sessions. As I started working with Meg and learning the techniques and technology involved with HeartMath and building resilience, I became excited to learn more about the practical applications of these techniques and how they can be used in everyday situations to create a lasting positive outlook. Through the one-on-one coaching sessions with Meg, I became more confident in my resilience-building skills and noticed that I was regularly integrating these techniques in my life. These solutions are different from tactics I have used in the past to deal with stress because they are foundational, simple, and extremely effective. They offer a back-to-basics approach that is relevant to any stressful work or personal situation. I really loved seeing actual, positive coherence results from participants in class, and from myself in the coaching sessions, using the Inner Balance app. I ended each session with Meg feeling refreshed and positively energized. I fully and wholeheartedly recommend Meg Hogan and Build Resilience for anyone who could use a little -- or a lot -- of help in developing effective ways to deal with stressful situations of any kind. Meg is kind, nonjudgmental, and extremely efficient in what she does! Overall rating 5 stars!
—Roxana Hazrati, Youth Development Worker, City of St. Petersburg (January 3, 2019)